Andres F.
Brighton, MA
"Former Touring Professional, Teaches All Ages and Skill Levels"
Book Online
...or call (617) 477-8725
About Andres
Hi my name is Andres. I previously played at the National level in Columbia as a Junior and was ranked as high as 19 in singles in the 18 and under category. I won the doubles national championship in the 18 and under category, and went on to play tennis at Limestone College in South Carolina. Over the years I have also participated in ITF Futures and ATP Challengers qualifiers. Before teaching in the Boston area I taught lessons in Miami, to beginners of all ages as well as intermediate and advanced players.
Teaching Style & Experience
Years Playing
15 Years
Years Teaching
7 Years
Kids
Juniors
Adults
Beginners
Intermediate
Advanced
I specialize in teaching kids of any level. I really enjoy motivating them and providing them with the skills that will really make a difference in the long run. I believe that beyond taking lessons, constant practice and consistency is the key to success on the court. The emphasis of each one of my lessons changes depending on the skill level of the player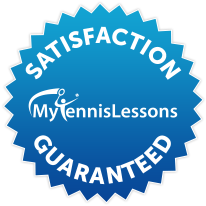 Locations
Cassidy Playground
Cleveland Circle
Brighton, MA
Availability
= Available
| | Monday | Tuesday | Wednesday | Thursday | Friday | Saturday | Sunday |
| --- | --- | --- | --- | --- | --- | --- | --- |
| 6am | | | | | | | |
| 7am | | | | | | | |
| 8am | | | | | | | |
| 9am | | | | | | | |
| 10am | | | | | | | |
| 11am | | | | | | | |
| 12pm | | | | | | | |
| 1pm | | | | | | | |
| 2pm | | | | | | | |
| 3pm | | | | | | | |
| 4pm | | | | | | | |
| 5pm | | | | | | | |
| 6pm | | | | | | | |
| 7pm | | | | | | | |
| 8pm | | | | | | | |
| 9pm | | | | | | | |