Tennis Lessons in Renton
Get started with tennis lessons, search for your coach today!
Poulsbo, WA
I have been teaching for over five years and I teach modern open stance technique.
Seattle , WA
Focus on the basics and go from there.
Lake Forest Park, Washington
Teaching and coaching tennis for 25 years with patience and making the game fun and challenging for all levels of pla...
My Tennis Lessons is now offering tennis lessons in Renton, WA. We guarantee you will find an instructor that is conveniently located and suits your skill level. Our instructors work with tennis players of all ages, because we recognize tennis as a lifelong sport. Whether you are a beginner or experienced tennis player, you will excel when working with one of our thoroughly screened tennis instructors in Renton. Choose from a number of tennis lesson packages offered in the Renton area, which include kids tennis, beginner tennis lessons, cardio tennis, group lessons and customizable private lessons! Search through Renton tennis teachers' profiles, which includes photos and videos, to learn more about their tennis coaching qualifications.
How it Works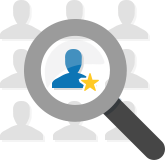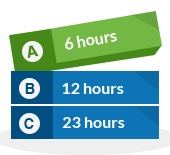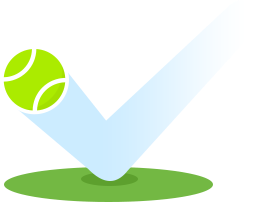 Tennis Courts in Renton
Solstice Park 6 Lighted Laykold Courts

7430 Fauntleroy Way SW, Seattle, Wa 98116

Alki Playground and Whale Tail Park

5817 Southwest Lander Street, Seattle, WA 98116

Denny Field Courts

4515 20th Ave NE , Seattle , WA 98105

Auburn Game Farm Park

3030 R St Se , Auburn, Wa 98002

Green Lake Park

5821 W Green Lake Way N, Seattle , Wa 98103

Ballard High School

1418 NW 65th St, Seattle, WA 98117
View All Courts in Renton (10 )
FAQ's
Testimonials
Our experience overall with my tennis lessons has been a walk in the park. I would highly recommend MyTennisLessons.com services to anyone looking for a good tennis instructor.
Cable M - Los Angeles, CA
Using My Tennis Lessons online could not have been an easier or more pleasant experience. I was instantly put in touch with a tennis pro who was able to quickly and efficiently arrange a tennis lesson with my daughter who had never even picked up a racket before
Terry K - Fairfield, CT
A friend and I decided to take tennis lessons and found Renata through MyTennisLessons.com. She adjusted to our skill level immediately, taught us the basics, then layered on additional skills and techniques as we progressed.
Maura M - Washington, DC